Introduction
The Note is dead, long live the Note! Unless you've been living in a cave, you've probably heard that the Samsung Galaxy Note7 is no more, but Xiaomi has a Note of its own to bring phablet lovers some solace this season – the Mi Note 2.
The high-end smartphone from China will inevitably be compared to its Samsung namesake – you can't escape that with the Note moniker and a dual-curved screen. Sure, those haven't been exclusive to Samsung phones for a while now (wink, vivo Xplay 5), but they still manage to stand out and get us excited. Less thrilling is the resolution, but more on that later.
Curves and edges aside, the Mi Note 2 is a true flagship and in the fall of 2016 that mandates a Snapdragon 821 chipset. We have the 'low-spec' 4GB/64GB version, but there's another one with 6 gigs of RAM and twice the storage. Even 64GB is plenty though, so we won't hold the lack of a microSD slot against the Note.
On the other hand, we might be inclined to complain about the camera. While 22.5MP and a f/2.0 aperture sound in between 'great' and 'just fine', the tiny 1.0µm pixels are a bit troubling. No other red flags in this department though – there's 4K video recording and phase-detect autofocus, and on the front an 8MP cam promises detailed selfies.
Oh, did we mention there's an IR emitter? Last found on a Galaxy Note in their 4th generation and unlikely to be seen ever again in Samsung products.
Xiaomi Mi Note 2 key features
Dual-curved 5.7″ OLED display of 1080p resolution; 386ppi
Snapdragon 821 chipset: quad-core CPU (2×2.35GHz + 2×2.2GHz), Adreno 530 GPU
22.5MP f/2.0 main camera with hybrid phase-detect autofocus; 2160p at 30fps video recording
8MP f/2.0 front-facing camera; 1080p at 30fps video recording
MIUI 8 based on Android 6.0.1 Marshmallow
64GB of built-in storage, 4GB of RAM; 128GB/6GB version available too
Cat.12 4G LTE (600Mbps); Dual-SIM; Wi-Fi a/b/g/n/ac; Bluetooth 4.2; NFC; GPS, GLONASS and Beidou; IR blaster
Dual-microphone active noise canceling
4,070mAh non-removable battery, fast charging
Fingerprint reader
Main shortcomings
No waterproofing
FullHD resolution may be stretched a bit too thin over this diagonal
Not the most recent Android OS version (though an update should come eventually)
We like our flagships waterproof, and that's one area where the Mi Note 2 fails to deliver. But Xiaomi hasn't cracked waterproofing yet so we didn't expect any different this time around.
We're not overly excited about the phone launching on Marshmallow either, but at least Xiaomi is known for updating its phones to newer major Android versions, eventually.
We won't be sitting on our hands here waiting for that to happen before we put the Mi Note 2 to the test, that's for sure. Let's kick off this review with the usual unboxing and hardware overview on the next page.
Xiaomi Mi Note 2 unboxing
Unlike the Mi Mix and its fancy unfolding black box, the Mi Note 2 comes in a plain white box. Typically for a Xiaomi smartphone, the bundle doesn't include a headset – you can grab a pair of Xiaomi's Piston earbuds for a few dollars, but you just don't get them in the box.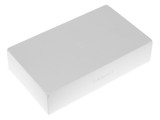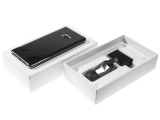 Retail package • charger, cable and a bumper case inside
What you will find inside the box is a beefy QuckCharge 3.0 charger and a USB-A to USB-C cable – so no Type-C to Type-C connections possible with the bundled accessories.
Additionally, Xiaomi has thrown in a plain transparent silicon case – far from the sleek leather case of the Mi Mix in terms of style, but similar in function.
Xiaomi Mi Note 2 360-degree spin
The Mi Note 2 measures 156.2 x 77.3 x 7.6 mm – the Galaxy Note7 managed to fit the same sized screen in a smaller footprint. You can't buy one, though, can you? You can get an iPhone 7 Plus and that one is larger than the Mi Note 2 despite the smaller display diagonal. The S7 edge, meanwhile, combines the best of both worlds – the curved edges and compactness. If you're into neither of that, the Mi Mix will give you a ton more screen estate than the Mi Note 2 for a marginal bump in size.
As for weight the Mi Note 2's 166g are 9 more than the S7 edge, but still a good 22g less than the chunky iPhone 7 Plus. The Mi Mix, on the other hand is even heavier at 209g.
Hardware overview
We know you know it, and we've also said it ourselves a number of times, but the Mi Note 2 looks a whole lot like a Galaxy Note7. The large screen form-factor, the dual-edged display, even the home button – it's as if the Mi Note 2 was one of the early prototypes for the Note7, abandoned only to come back to life in the form of a Xiaomi device.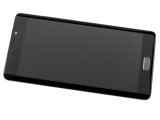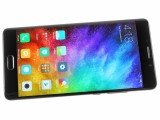 We've seen that face before • Wait, that's not TouchWiz. Or was it Grace UX? Not that it matters anymore.
Don't get us wrong, we're not trying to blame one or the other for copying, we're just looking at the devices and stating the obvious. Or rather, looking at the Mi Note 2 and photos of the unfortunate Note7, which we duly returned to Samsung when prompted to. We do have the S7 edge around for some edge comparisons, but the Mi Note 2's shape is a lot more like the boxier Note7.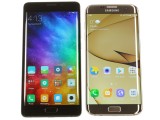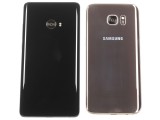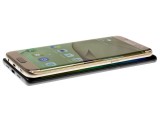 Xiaomi Mi Note2 next to the Samsung Galaxy S7 edge
The star of the show is the dual-curved display. While it does make for headlines, it's actually nowhere nearly as curved as the S7 edge's. The Mi Note 2 also has some wider bezels than the Samsung flagships. In any case though, it's an attractive design element, even if it serves no practical purpose other than make your fingertips feel privileged.
While we're still looking at the display side, let's just say that Xiaomi is having a hard time settling on a navigation buttons/fingerprint sensor implementation to go on all of its devices. Think about it – the Mi 5 has a proper clickable home button (questionably-sized, but that's a different matter) with a fingerprint sensor embedded, the 5s replaces it with a slightly recessed (but not clickable) fingerprint sensor/capacitive home key, while the 5s Plus adopts the other concept with capacitive navigation keys under the display and a fingerprint sensor on the back.
Which brings us to the Mi Note 2 and its mechanical home button/fingerprint reader – sort of like the Mi 5, only more generously sized. But don't think that's because of some Mi Note traditions, no – the original Mi Note (and the physically identical Mi Note Pro) had a row of capacitive keys up front and skipped on fingerprint recognition altogether – you could go away with that two years ago. Okay, here in particular we're inclined to suspect a deliberate attempt to make one Note look a little more like the other.
Above the display it's business as usual – earpiece flanked by ambient light/proximity sensor and a front-facing camera. The notification LED is on the left side.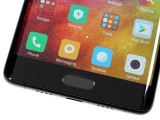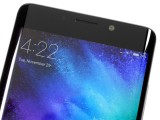 Mechanical home button/fingerprint reader combo • sensors, earpiece and selfie cam (LED invisible when off)
Flipping over to the back, you'd be greeted by your fingerprints more often than not. The glass back is a nightmare to keep clean but that's by no means exclusive to the Mi Note 2 – it's just how glass works. And it's not like the high-gloss ceramic on the Mi Mix is any easier to maintain.
While we're not into scratch tests, going by the materials the glass Mi Note 2 is likely more prone to scratches than the ceramic Mi Mix. Inside the box you do get a case to protect it, but it's not as fancy as the leather one of the Mi Mix.
The back is minimalist to the extreme – other than the camera and the dual-LED flash there's nothing to see here.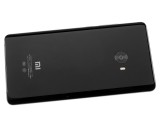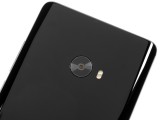 Shiny glass back with nothing but a camera and flash
The Mi Note 2 feels thinner than the S7 edge, which it is, but the 0.1mm difference is marginal on paper, while subjectively it's a bit more substantial. We attribute that to the proportions – the overall larger footprint of the Xiaomi phablet combined with more or less the same thickness actually makes it feel thinner.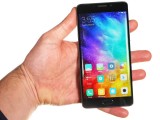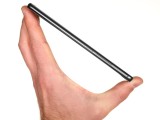 Xiaomi Mi Note 2 in the hand
The symmetrical shape of the aluminum frame helps too – if you're only presented with a side view of the Mi Note 2, you'd be hard pressed to tell which way is front. Samsung did pretty much the same with the Note7, while the S7 edge's face is noticeably more curved to the sides than its back. The thin frame will do you no favors when trying to pick up the Mi Note 2 when it's lying flat on a table – you just don't get enough grip surface for your fingertips.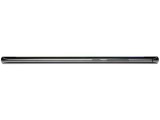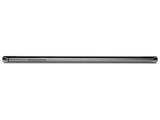 Now, which way is front
Both the power button and the volume rocker are on the right side – some of us here say that's not the correct placement and each should get its own side. Others couldn't care less. We figure it's the same with users. The card slot is on the left and we're unanimous in our lack of preference for its location. Mind you, the Mi Note 2 takes two nano SIM cards, but no microSD card for storage expansion.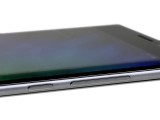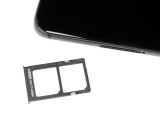 Power button and volume rocker on the right • dual nanoSIM slot on the left
On the bottom you'll find the USB Type-C port, which only adheres to the USB 2.0 spec. To the right is the loudspeaker, while under the other identical grille on the left is the primary microphone – no stereo speakers of any kind.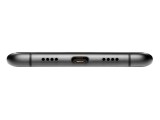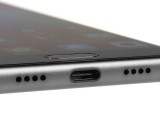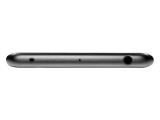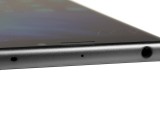 Type-C port, loudspeaker and mic on the bottom • IR emitter, secondary mic and 3.5mm jack up top
Final words
We approached the Xiaomi Mi Note 2 review with high expectations. The vacant spot left by Samsung's phablet this fall season was prime for the taking and we really wanted to see the Mi Note 2 as a product that's as at least as much disruptive as its pedigree suggests.
Those are certainly some big shoes to fill. And as far as we were concerned, Xiaomi's phone missed the point.
Try not to get that wrong – the Xiaomi Mi Note 2 is a fine smartphone, but there's simply nothing truly extraordinary about it, and certainly not where it counts the most. It's got a powerful chipset, a pretty loud speaker, good audio quality, and a capable selfie camera – just like as a real fill-in, it will do the job, but it wasn't the first choice, was it?
Take the display, for example. What should have been the single greatest bit about the Mi Note 2 in theory, has little to offer other than a couple of (barely visible) curves. Resolution, brightness, viewing angles – all of these have been compromised.
And what's with Mi flagships this season and their camera sensors with minuscule 1.0-micron pixels? Both the Mi Mix and the Mi Note 2 here could have benefited greatly from the more versatile and overall superior dual camera setup of the Mi 5s Plus, but no. The Mi Note 2 still produces good images, but only in the best of lighting, and we're past the point of being content with that.
The Xiaomi flagship does redeem itself when it comes to battery life, but even there one could find grounds to complain – if you're surfing the web most of the time, you'd be getting fewer hours from the Note 2 than from many of its rivals.
Xiami Mi Note 2 key test findings
Solid build with premium feel, glass back is prone to accumulating fingerprints.
The dual-curved flexible OLED display is otherwise nothing special in most respects – low actual ppi, below average maximum brightness with no auto mode boost, strong blue tint when viewed from the sides.
Wide network coverage over a total of 37 bands (for the international version) for the globe-trotters, IR emitter for controlling just about any home appliance.
Dependable battery life – 92h endurance rating, excellent results in voice call and video playback longevity, on the good side of average in web browsing.
MIUI 8 is the same across the entire lineup – the proprietary Android overlay takes after iOS, but is rich in functionality and customization options, has its quirks, but comes with a promise for future updates.
The Snapdragon 821 is a proven top-class performer. Even if the Mi Note 2 is often beaten in benchmarks by the OnePlus 3T, we're splitting hairs – you won't be left waiting on the Note 2. The FullHD resolution helps in the graphics department against higher-res rivals.
Loudspeaker scored a Good rating.
Very good audio quality.
Rich in detail 22.5MP photos in bright daylight, with pleasing colors and good dynamic range. Dimmer settings produce soft images with desaturated colors
2160p video footage is good, but not quite on par with the best available – colors are nice, but detail could be more. 1080p videos are mostly disappointing – entry-level models in the company's lineup can do better.
8MP selfie camera is capable of resolving a lot of detail and produces nice skin tones. Its focusing isn't foolproof, though.
A few obvious competitors deserve a mention, and we're starting with none other than Xiaomi's own Mi Mix. Packing an impressive display in its own right, the borderless Mi Mix offers a lot more screen estate, but also unmatched wow factor. It's more expensive though, and has an inferior camera and zero IR blasters (the Mi Note 2 has the one).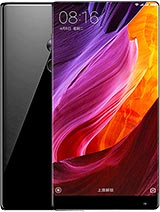 Xiaomi Mi Mix
Arguably the best camera in the current Mi lineup comes on the 5s Plus. It may be packing a plain flat display with ordinary bezels, but what it lacks in uniqueness, it makes up for with substance. The most affordable of the three, the Mi 5s Plus boasts a dual 13MP camera that does wonders in low light and an UltraPixel front camera that's better than its 4MP would suggest. Add to that a better battery life than the two fancier Mis and you'd really need to be valuing form over function to pick any of them over the 5s Plus.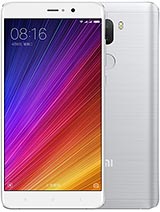 Xiaomi Mi 5s Plus
Now, if you insist on the curves, the obvious choice is the Samsung Galaxy S7 edge. Posing for a phablet when there isn't one, the flagship S7 edge is the best that camp Samsung has to offer right now. Twice the resolution on the primary camera is all the Mi Note 2 has on its Samsung rival, possibly price too. The S7 edge then has better battery life, environmental sealing, higher-res display, and the fastest autofocus in business. Not on the front cam though, there's no AF there, and on second thought that aspect should go in the Mi Note 2's favor as well.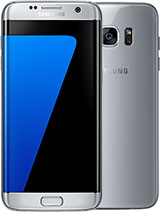 Samsung Galaxy S7 edge
The most reasonable choice seems to be coming out of China though, and it's the OnePlus 3T. Hard to beat in bang-for-buck terms, the refreshed OnePlus entry may be slightly shorter on endurance, but delivers slightly better performance, superior display and camera, and a close to stock Android experience with a ton of customizability baked in nonetheless.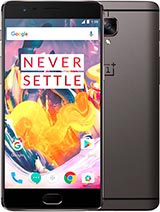 OnePlus 3T
The Huawei Mate 9 is another top-shelf phablet to consider, even if it's more expensive pretty much wherever you are. Vastly superior camera, somewhat better display, longer battery life on the web (though not in the other disciplines) and possibly better after-sales support outside of China are all in its favor.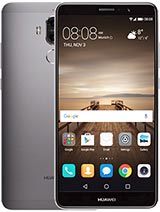 Huawei Mate 9
For all its virtues, the Mi Note 2 is mostly an unremarkable smartphone. Sure, the latest chipset and heaps of RAM and storage are mandatory for a flagship, but does checking those boxes automatically make one? And if the press team likes to have a dual-curved screen to work with the buzzwords, shouldn't that screen be able to stand better against scrutiny? We're left with a strong feeling that Xiaomi had a chance to make a great phone here, but they settled for just okay.